Advances in Courier Delivery Services
---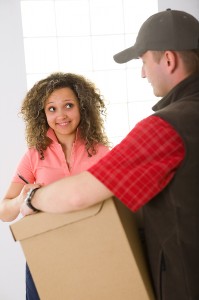 Some people are wary of using a courier service even if they need same day service because of the need to ensure that the package arrives.
The large delivery companies like UPS, FedEx, DHL, and USPS all offer tracking so that someone can know where their package is and when it should arrive. Another reason that people choose the larger delivery companies over a smaller courier service is because of the fact that their name and their guarantee are very well known.
Customers that need same day service and would like to start using a courier service should rest assured that as technology advances the technology is being applied in the courier business as well.
Couriers have tracking software that means that they will know exactly where your package is and when it should arrive just like the larger delivery companies.
This advance in technology has totally re-energized the courier delivery service and helped customers get their package where it needs to be within the time frame that it needs to arrive. It has also given customers piece of mine to know that their package will not get lost.
Courier services have been around a lot longer than the larger delivery companies and they know that if their customers are not happy then they will not be in business very long. This is why they offer a satisfaction guarantee that if you as a customer is not happy they will do everything in their power to make it right.
With the technology advances and the satisfaction guarantee, customers really can have the best of both worlds.
Our team of Baton Rouge couriers is ALWAYS here to help! Call us today at 1-888-844-0110 for your 100% FREE, No Obligation quote…
Tags: baton rouge couriers, cheap courier companies, cheapest courier, courier, courier cheap, courier companies, couriers, same day courier services