Courier Companies in Business for You
05/12/2023
---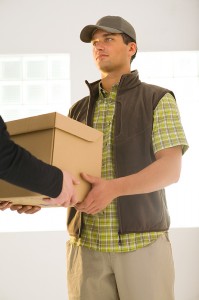 Courier companies serve a variety of purposes, but one of the biggest reasons that they are able to stay competitive with other delivery companies is because they are able to offer same day service.
The other major delivery companies like UPS, FedEx, DHL, and the USPS cannot offer this level of service, and as a result, local courier companies have moved in to fill this void in the market.
Same day service is very important in a variety of situations but in the business world it is even more important than in the private sector since the business world runs on deadlines and if the deadlines are not met then serious consequences can result.
Other than deadlines the business world must find new ways to be competitive if they want to survive in a competitive business environment.
In any industry there is always a a large amount of competition and by being able to get things delivered faster, companies can attract new customers and retain the ones that they already have.
Businesses with multiple locations or branches have a need for courier services as well since having someone drive from one location to the other might not be the best use of that person's time.
Courier service companies, like Concord Couriers, are in business in order to help other business thrive, despite being in a sluggish economy.
Our team at Concord Couriers is ALWAYS here to help! Get your quote online or call us today at 1-888-844-0110 for your 100% FREE, No Obligation quote…
Tags: baton rouge couriers, cheap courier companies, cheapest courier, courier, courier cheap, courier companies, couriers, same day courier services