Courier Service Holding Strong and Growing
---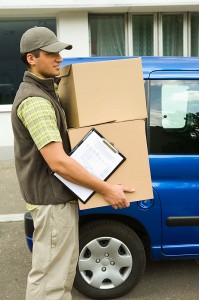 The services that couriers provide have been around for as long as something needs to get from one person to another in a timely manner.
It was a common believe that as technology advanced that the need served by couriers would not be needed anymore. While there have been major advances in technology and how people get information from one person to another, examples include the fax machine and email, the need for couriers have actually grown over the years because information is not the only thing that people need transported from one person to another.
Information is a valuable tool but packages and gifts also need to be transported from one place to another and that is where a courier service comes in.
Even in recent movies courier services are used to ensure that something makes it to its intended destination by a specific deadline.
Couriers provide a service that is needed even in the information age and because of this even when technology advances there is no reason to believe that they won't be around for many more years to come and have a growing industry to boot.
Couriers guarantee that your package will be delivered the same day in a local area or can ensure that a package be delivered around the country in a timely manner. Couriers are in business to help both businesses and individuals.
Our team at Concord Couriers in Baton Rouge is ALWAYS here to help! Call us today at 1-888-844-0110 for your 100% FREE, No Obligation quote…
Tags: baton rouge courier, baton rouge courier services, baton rouge couriers, cheap courier companies, cheapest courier, concord couriers, courier, courier cheap, courier companies, couriers, new orleans courier, same day courier services